Over the summer we will be presenting our new show "The Search for Five Finger Frank" a project that celebrates the legacy of the great Frank Kidson; a man once revered by his peers but now, sadly overlooked by the folk movement of today. The show features original arrangements of traditional ballads, broadsides and dance tunes from Leeds folk song collector Frank Kidson 1855-1926.
We have just released this preview of the live show featuring footage recorded at our CD Launch in April 2014. This concert was also recorded live by BBC Radio Leeds and will be aired on The D'Urberville's Folk and Roots Show at 8pm on Sunday 10th August 2014.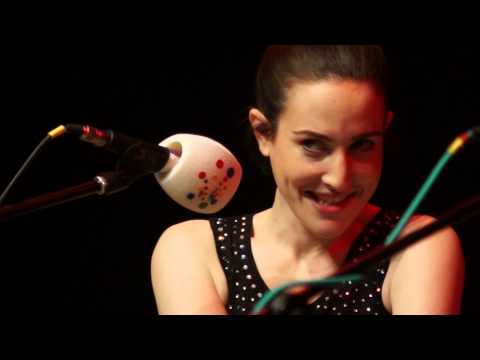 In August we will be performing "The Search for Five Finger Frank" at Sidmouth Folk Week 2014 as well as presenting a talk on our research into Frank Kidson's collection and the contributing singers.
Our Sidmouth Folk Week 2014 schedule looks like this:
FULL SHOW - Sunday 3rd August in the Manor Pavillion at 8pm-10.30pm
TALK - Wednesday 6th August in the Arts Centre at 9.30am-11.00am
TUNES WORKSHOP - Thursday 7th August in the Rugby Club at 1.30pm-3.00pm
This workshop will feature tunes from Frank Kidson's "Old English Country Dances" 1890.
We will also be performing at Sidmouth Folk Week both as a duo and solo on the following days:
Friday 1st August in the Bedford Hotel 8pm-10.30pm
Saturday 2nd August Diamond Geezers Concert at the Manor Pavillion 8pm-10.30pm (Pete solo)
Monday 4th August Lunchtime Concert at the Ham Marquee 12-1.30pm
Tuesday 5th August Traditional Night Out  at the Woodlands Hotel 8pm-10.30pm (Alice solo)
Wednesday 6th August Strings and Things Workshop at the Rugby Club 1.30pm-3pm (Pete)
Thursday 7th August In Concert at Carinas 8pm-10pm
Friday 8th August
Ballads, Broadsides & Bawling Hawkers Workshop at the Woodlands Hotel 11.15am-12.45pm (Pete)
Squeezing and Singing Workshop at the Lower Methodist Church Hall 2.45pm-4.15pm (Pete)