It's been a very enjoyably busy festive season for us and it's no where near over yet! Firstly we'd like to remind you that the documentary we have been working on recently was broadcast on the 28th December 2014 and, if you didn't manage to catch it first time around, it will be available on "Listen Again" for the next four weeks. The documentary is an hour long and details the life of Frank Kidson and the significant contribution that he made to the world of folk music. It also follows the process of researching and recording "The Search for Five Finger Frank" album that we released back in April 2014. You can find the full programme here:
The Search for Five Finger Frank BBC Leeds Radio Documentary
There is another chance to hear some of the highlights from our album launch concert that took place at Square Chapel Centre for the Arts in Halifax. This is also available on "Listen Again" on the BBC Radio Leeds website:
Highlights from "The Search for Five Finger Frank" CD Launch Concert
We featured in the 2014 BBC Radio Leeds Christmas Service recorded at The Halifax Minster in December singing a couple of folk-y carols if you missed it this too is available on the BBC Leeds website:
"Carols from Halifax" BBC Leeds Radio Christmas Service
On Sunday 28th December The Mike Harding Folk Show podcast featured a selection of tracks from his top 20 albums of 2014. We were proper chuffed to find out that he played a track from The Search for Five Finger Frank CD! The podcast (#105) is available to listen to on his website.
If you're interested in finding out even more about Frank Kidson and our quest to celebrate and commemorate his incredible legacy then you can read the interview we did with the fabulous Tim Chipping of fRoots magazine. The article features in the latest issue Jan/Feb #379/380 and you can purchase your copy here or you can sign up and subscribe to future issues too!
And finally… We'll be sweeping away the old year and bringing in the new one over the next week with The Long Company Mummers in various locations throughout Calderdale and the Ryburn Valley. Dates and locations (pubs) as follows:
2nd January The Hinchliffe Arms, Cragg Vale, HX7 5TA (01422 883256)
3rd January The Navigation, Sowerby Bridge, HX6 3LF (01422 316073)
5th January The Alma, Cottonstones, HX6 4NS (01422 823334)
6th January The Old Bridge Inn, Ripponden, HX6 4DF (01422 822595)
The performances start at 8pm prompt and we always begin with the singing of our Wassail Song inside the pub before the massed band then lead the audience outside to watch the mummers play. The whole night is then rounded off with a night of singing, playing and dancing in the pub. Hooray! Come and join us – it certainly is a sight to behold!!
In case you wanted a sneaky practise of The Wassail Song have a look at this…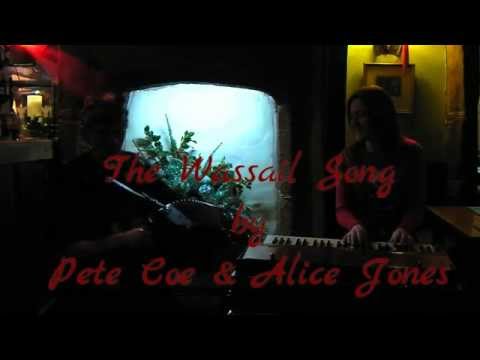 And in case you just wanted a laugh have a look at this…