Pete Coe and Alice Jones present ballads, broadsides and dance tunes from Leeds folk song collector Frank Kidson 1855 -1926: a man whose contribution to the folk collecting movement has been forgotten by many, in the wake of later and more prominent folk song collectors.
"The Search for Five Finger Frank" features new arrangements of both classic and rare folk songs unearthed from the treasure trove that is the Frank Kidson collection. His first and most enduring song collection "Traditional Tunes" was first published in 1891, ten years before Cecil Sharp had even heard his first folk song and yet "He lived to be obscured where once he had been considered the foremost authority". This show celebrates and commemorates the incredible legacy of a man widely regarded as "a pioneer of the folk song revival".
Pete and Alice have had full access to his original manuscripts and broadside collection and even had help from Kidson's descendants along the way! Audiences will be amazed to learn that many of the songs now popular in the folk repertoire of today were initially collected and published by this founder member of the Folk Song Society and key figure in the folk movement of the early 1900's.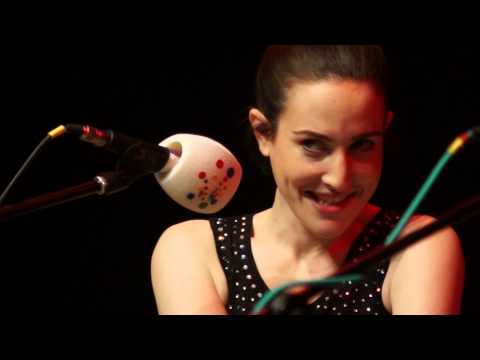 The full show consists of two fifty minute concert sets consisting of songs and tunes, and can be performed either acoustically or with PA. It can be tailored to meet your requirements for timing and/or venue size/type etc. so do get in touch with us to find out what we can do for your venue or event.
Pete Coe and Alice Jones are also available for bookings as a duo.
For all booking enquiries:
fivefingerfrank@btinternet.com
                                Tel:                         01422 822569
Pete Coe
Pete has been a professional musician since 1971. He has performed at festivals, concerts, folk clubs, dances and schools throughout Britain, Europe, Asia, New Zealand and the USA.
During the 1970's he toured and recorded with Chris Coe, was a member of the legendary New Victory Band and along with Nic Jones, Tony Rose and Chris Coe, he was a member of Bandoggs.
In the late 1980's and early 1990's he toured and recorded with the band Red Shift but, since 1985, he has worked mainly as a soloist, earning himself an enviable reputation as a solo performer.
His strong, distinctive voice is enhanced by his instrumental versatility; the ringing strings of his bouzouki, the sweet chords of his mountain dulcimer, the plaintive frailing banjo and the pulsing reeds of his melodeon. He is also a country dance caller, creator & band musician. He sings, plays and step dances… sometimes all at once!
"it may be easier and quicker to list the talents that Pete Coe doesn't have."
Andy Kershaw, BBC world
Alice Jones
Alice Jones first learned folk songs from her mother but her first public performances were as a dancer with Ryburn Longsword and with Ira Bernstein as an Appalachian flatfooter. She was the singer with The John Dipper Band playing major folk venues and festivals at Sidmouth, Cheltenham, Chippenham, Beverley and Whitby to name a few. Their CD received much airplay on various local and national radio shows including BBC Radio 3′s Late Junction show. Alice has worked often as a session musician appearing on various folk albums as well as some of Pete's own albums! She is a resident singer at the Ryburn 3 Step folk club, pianist in the Black Box Ceilidh Band and plays whistle for several dance groups.  She can also regularly be seen playing for French bals.
"Alice Jones is a seriously impressive singer of traditional songs, eschewing the leanings toward cuteness that turn me right off the newer batch of female singers. Jones doesn't sing like a fake little girlie, she sings like a genuine adult." Nick Beale, fRoots magazine.